Short version

Review of 2winbet
There are several languages offered to the website users including Greek, Turkish, Russian and English. As such websites as Vbet, Betmonsters, Ohmybet also belong to the Randon B.V. family, you can easily notice some similar features between the mentioned above web pages and the 2Winbet website. However, the website is realized not on a high level. If a player is used to the more professional websites, he will hardly find this web page attractive.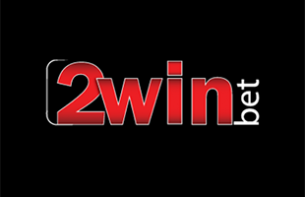 2winbet:
2winbet Highlights
Rich lists of markets on the particular kinds of sport
Football market is realized rather well
Old-fashioned Website
Has a lot of shady terms in rules, so please read them attentively
Register and participate in free quiz
Long version
Full 2winbet Review
Quick menu
Below you can find some quick links to navigate around the article about 2winbet.
Introduction
As the bookmaker is more oriented on the European countries, there are more options for the kinds of sport which are popular in this region. The following sporting variants are offered by the betting company: American Football, Badminton, Alpine Skiing, Tennis, Biathlon,Aussie Rules, Baseball, Basketball, Biathlon, Boxing, Ice Hockey, Chess, Crossfire, CS:GO, Cricket, Cricket, Darts, Cross Country Skiing, Cycling, Dota2, Floorball, Formula 1, Overwatch, Futsal, Rugby Union, Football, Gaelic Football, Golf, Greyhounds, Handball, Heroes of the Storm, League of Legends, Speedway, MMA, Moto GP, Nascar, Overwatch, Rugby League,Surfing, Snooker & Pool, Starcraft 2, Sumo, Volleyball and World of Tanks. In addition, there are also options for political bets.
The bookmaker has a rich variety of markets available. It should be highlighted that there is no option for the video translation. The live betting section is presented quite well on the web page enabling to use a useful event calendar and personalize the live betting viewing.
The website of the betting company is rather flexible and has several variants including Classic, Asian, Modern, Eastern and Combo styles. The odds are presented in the following formats: fractional, American, decimal, Malay, Hong Kong, Indo. The web page is rather convenient to use as there are searching tools available, as well as the drop menu for the language selection.
The website outlook is not very impressive as the images are not integrated professionally enough. That is why it looks not so seriously. But the news stream is an obvious advantage of the company. There is news presented for football, tennis, basketball and many other kinds of sport.
There are several option how you can contact the company including the Live chat, email and phone.
It would be much better if the FAQs section was better performed. As for the payment methods, it is possible to use Skrill, Neteller, MasterCard, Visa etc.
The bookmaking company also offers some promotions to its clients, but they are not advertised well enough.
Pros/Cons
2winbet: What we like
Rich lists of markets on the particular kinds of sport;
Football market is realized rather well;
Options to bet on financial events;
Wide language selection.
2winbet: What we don't like
Not sufficient experience;
Poor odds;
Low limits for the particular events;
Old-fashioned Website.
Not enough bonuses
Bonus Offered by 2winbet
The only bonus offered is a so-called "free quiz" - bettors are offered 3 types of Express, which contains 6, 8 or 10 events. 6 events out from 6 quessed correctly will gain you 10€, for 8 ones out for 8 you'll get 20€ and for 10 out of 10 - 30€. As you see, to achieve this bonus you'd better have a future vision ability, because otherwise it's highly unlikely to get it.
So if you are looking for easy to get welcome bonus or free bets, than keep searching - here you'll find only fortunetellers tournament called "free quiz".
Mobile Betting
It might be surprising, but mobile betting is supported by this website. Once you visit it via your mobile device's browser, the website will transform in order to fit your smartphone's or tablet's screen. Moreover, if your phone functions on Android OS, you'll be offered to download the application. In case you chose the app, its download will start immediately.
Click on the links below and start playing at 2winbet

Register to 2winbet and start playing from your mobile!
Mobile Casino & Poker
No mobile casino is currently offered.
Casino, Poker & Other Services
No extra services are currently offered.
Screenshots of 2winbet
Contact Details
Company Name: GLB GmbH
Address: GLB GmbH - Reindlstrasse 21 | 4040 Linz | Austria
Support E-mail: support@2winbet.gr
Telephone: +30 2118000520
Live Chat: No
Banking Options
You can use the following payment methods at 2winbet
(click to view all bookmakers offering the payment method)
Deposit Options
Withdraw Options
Languages Supported
2winbet supports the following languages.
(click to view all bookmakers offering the language)
Conclusion
2winbet has two quite crucial flaws, which annihilate most of its positive sides. The first one is bonuses lack - nowadays welcome bonuses are offered by almost every bookie and the fact that this one doesn't even have one can describe it as greedy. The second downside is that the website looks kinda old and cheap. It is not that bad, though, but if you compare it with other bookmaker's websites, you'll see that 2winbet desperately looses. The Casino and Poker sections are mentioned in the FAQ, however they are absent on the bookie's website.
Moreover, there is one issue that makes 2winbet highly unrecommendable for dealing with - it's the money withdrawal terms. First of all, in order to request withdrawal, your deposit must be played at least one time in odds 2.00 and above, otherwise the bookie reserves the right to charge a fee of 75 Euros. Are you still willing to bet here? Than you should know that 2winbet allows you to make only one withdrawal a year.
So good like for those who still want to bet with 2winbet - you'll definitely need it.
Register and participate in free quiz