Short version

Review of Dafabet
It must be mentioned that there is a large variety of languages available on the website including English, Chinese, Japanese, Vietnamese, Thai and Korean. There are also Greek and Polish interfaces.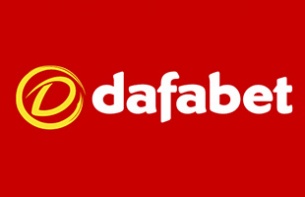 Dafabet :
Dafabet Highlights
The bookie is focused on Asian market, so eastern players might feel uncomfortable here
Dafabet's website has a bunch of broken links
Nice Poker section
Games section contains some exotic asian ones
Register and get 150% welcome bonus up to 450 Malaysian ringgits
Long version
Full Dafabet Review
Quick menu
Below you can find some quick links to navigate around the article about Dafabet .
Introduction
The Asian orientation can be noticed in the website design, where the section "Dafadoll" is located in the most visible part with beautiful Asian girls presented there.
The bookmaker actively started its brand promotion in the world markets. For this purpose it began to sponsor a range of the British clubs including "Everton", "Celtic", "Aston Villa", "Blackburn", "Sunderland". Moreover, the betting company Dafabet took the 19th place in the top-50 best bookmaking companies in 2013.
Despite the bookmaking company is based in Philippines, the citizens of this republic cannot register on Dafabet website. Moreover, there are some other countries not allowed to register here: Belgium, Spain, France and Switzerland. The players from Taiwan, Hong Kong, Iran, Turkey, Singapore and Macau were also not honoured with such a chance.
The payment methods are also oriented on the Asian market. Besides GBP, USD and EUR, there are a lot of Asian currencies available, for example Malaysian ringgit, Thai Baht, Vietnamese dong, rupiah of Indonesia, Indian rupee, South Korean won. The company also offers the Polish currency (PLN).
There is a larger variety of deposit and withdrawal methods for Asian clients including Skrill and Neteller.
The bookmaking company Dafabet accepts the bets starting from 1 dollar and ending with 500 dollars. In fact, the limits may also be lowered, so the professional players have nothing to do here.
Besides sport betting, the bookmaker also offers its customers poker, gambling games, casino and virtual sport.
The line is rather poor as there are only up to 10 kinds of sport available. It should be pointed out that the Asian tournaments are represented here much better than anewhere else. But when it comes to European competitions, the rates drop dramatically and the list of events is poor, so one can hardly be satisfied by betting here.
There is no such section as the Live betting and the pre-match line gradually transfers to the online version. The events are marked with the pointer "Live" in case it is possible to bet during the game. Dafabet offers the video transmission on its website, where the customers can watch the Asian Champion League and other local tournaments.
Pros/Cons
Dafabet : What we like
There are some popular in Asia games, which might be quite exotic for eastern players
The Poker section contains a lot of features that can be useful for newbies.
Dafabet : What we don't like
The website not always works right, some links are broken
Poor line
The bonuses are presented in Malaysian ringgits only, which is kinda irritating
There are fake Dafabet websites, so players should be extremely attentive
Bonus Offered by Dafabet
The Philippine bookmaker honours the client with a 150% bonus for the first deposit up to 450 Malaysian ringgits, which is slightly more than 100 USD. The bonus amount is really high, however all this currency conversion from RM can be quite annoying for non-Asian players. Moreover, there are some conditions which have to be met - the bonus must be claimed after the first deposit is made and before any bet is done, otherwise the bonus will be forfeited. Besides of that, the requirements for rollovers are too complicated and lower your chances to withdraw bonus funds even more. To sum up, the promotions this bookie offers are not worthy.
Mobile Betting
The Dafabet has only one option for mobile betting - the website mobile version existance and the bookmaker has a step-by-step instruction which explains how to use it in details. However there is one function that is not supported on the mobile versions yet - the payment transactions. So if you prefer betting via your mobile device, consider the payment issues beforehand.
There is also a statement on the bookie's website that may confuse one - the existance of two separate instructions for smartphones (both iOS and Android devices) and for all the other OS. However there is no need searching for apps - there are none. 
Click on the links below and start playing at Dafabet
Register to Dafabet and start playing from your mobile!
Mobile Casino & Poker
If you prefer playing Casino games on the go, you'll be glad to know that Dafabet has a mobile version of its website. All you have to do to launch it is to access it through a mobile browser. In order to play, you'll have to login first. 
The Poker section on the mobile version is not available at all.
Dafabet Mobile Casino: The following devices are supported
(click to view all bookmakers supporting the device)
Dafabet Mobile Poker: The following devices are supported
(click to view all bookmakers supporting the device)
Casino, Poker & Other Services
The Dafabet offers a bunch of Casino games to play and a separate Poker section. There is also the Games section on the main menu, however it doesn't even work - all you'll see if you try accessing it is empty page and message about some kind of error. Even if it's only a temporarily occurred error, it's not right not to inform players that it'll be fixed. After all, we are talking about a bookmaker here, not about some random website in the Internet.
When it comes to Poker, everything works just right. The bookie even has a Poker School if its own, where one can find rules for various kinds of this game and some useful software tools.
The Casino section is just average. Of course, there are plenty of games here, but a lot of bookmakers offer more of them to their clients. Still Dafabet has enough games to satisfy not picky players: Slots, Jackpots, Live Games as well as Card and Table ones are here to entertain. Unfortunately, there is no search accessable, however on the bottom of the page, right before the footer, one can find a list of all games available.
There is also a Live Dealer section with several so-called 'clubs' of different kinds, each with its own set of games available for playing. The games set may contain even some popular asian games like Fishing King.
Dafabet offers the following extra services in addition to their sportsbook.
(click to view all bookmakers offering the service)
Screenshots of Dafabet
Contact Details
Company Name: Bayview Technologies Limited
Address: Mill Mall Suite 6, Wickhams Cay 1, P.O. Box 3085, Road Town Tortola, British Virgin Islands
Support E-mail: ensupport@dafabet.com
Telephone: +800-7423-2274
Live Chat: No
Banking Options
You can use the following payment methods at Dafabet
(click to view all bookmakers offering the payment method)
Deposit Options
Withdraw Options
Languages Supported
Dafabet supports the following languages.
(click to view all bookmakers offering the language)
Conclusion
Although this bookmaking company has been working not for a long time in this market segment, it became rather famous, being a sponsor for many British clubs. On the other hand, the presentation of the line and lists is quite poor. Furthermore, the bookie doesn't seem like a very players-friendly organisation since bonuses on its English website version are presented in some asian currency. 
To sum up, this bookmaker is obviously focused on the Asian market, so eastern players might feel uncomfortable here.
Register and get 150% welcome bonus up to 450 Malaysian ringgits