Short version

Review of Digibet
The company's website doesn't adapt to a screen, that is why you will see an empty space in the right side of the screen. Such crooked design is just disrespectful to users. The resource isn't made by a template. After opening the Sport section, you will see four different money lines in the center: the line for today, the line for tomorrow, full money line and long-term betting line. Some events of the live betting section are located slightly higher. There is also wide horse racing section on the website.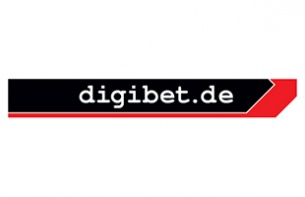 Digibet:
Digibet Highlights
Focus on European football
Gibraltar license
Borussia Monchengladbach official partner
Good live-betting section
Register and get 100% of the first deposit as a bonus
Long version
Full Digibet Review
Quick menu
Below you can find some quick links to navigate around the article about Digibet.
Introduction
An account can be opened only in Euros. To withdraw funds, players must be identified. Money withdrawal on a bank account takes about 2-5 days, withdrawal through other methods is instant. Minimal deposit is 5 Euros.
The money line contains a little bit over a thousand events in total, the half of which falls on football. There are 20 kinds of sport present. Players can bet on sporting events of the upcoming week, but in such competitions, as Champions League, the bets are accepted few months before the event. Most of the line falls on English, German and Turkish championships. Basketball, hockey and handball are also presented good. It was surprising to see some of the tournaments here, such as Romanian basketball championship, Italian hockey championship and women's Finnish handball championship. Digibet's long-term betting line is at the level of the best European bookmakers. Clients may even bet on outcomes of the fourth national divisions of Scotland and England, as well as the winner of the third football division of Germany. Long-term bets aren't limited by football, accepting bets on handball and basketball as well.
Digibet's margin in big football tournaments is 5.5% on basic outcomes. The margin grows up to 7-10% in lower-rank tournaments. All other tournaments have a ratio of 1.85/1.85, wherein even North American matches have a margin of 8%.
Live betting section simultaneously accepts bets on several dozen events. Digibet's huge plus is the bet availability any time of the day. Swift odd change, good action line and quick bet acceptance makes the live betting section much better, than pre-match section.
Digibet's customer support works through a telephone and e-mail, as well as the fax. No live chat available, though.
Pros/Cons
Digibet: What we like
Live betting section and long-term bets are pretty good
No payment delays
Outlet chain available
Digibet: What we don't like
No casino entertainment
Terribly inconvenient website
Weak money line
Poor bonus program
No live chat customer support
No mobile application for betting or gambling
Variety of languages is very limited
Denied access for residents of some countries
Not that many payment options
Bonus Offered by Digibet
All newly registered clients of Digibet receive 100% bonus after they make their first deposit, but not more than 20 Euros. Money withdrawal becomes available after one deposit turnover and five bonus turnovers on 2.0 odds or higher. Unfortunately, this bonus applies only to residents of specific countries. Also, judging by the comments of Digibet's players, the company gives away 5-10 Euros bonus on a player's birthday, but the bookmaker's website says nothing about that. Obviously the company wants to make a pleasant surprise for its punters.
Mobile Betting
Digibet's website says, that it has a mobile application, which can be offered to its users, however, we couldn't find a way to see it through. Probably, it will be fully available in the future.
No mobile betting is currently offered.
Mobile Casino & Poker
Nothing indicates, that there is a mobile casino on the website or the option to play games from the mobile website. Maybe it will be available in the future but currently there is no such opportunity.
Digibet Mobile Casino: The following devices are supported
(click to view all bookmakers supporting the device)
Digibet Mobile Poker: The following devices are supported
(click to view all bookmakers supporting the device)
Casino, Poker & Other Services
It looks like there used to be live casino on Digibet website, but unfortunately for gambling lovers, this service seems to be currently unavailable. There is no special section on the company's website, and nothing indicates that there ever will be one. It looks like, if gamblers want to enjoy the thrill of online casino entertainment, they are just going to have to look for it on some other online gaming platforms, because digibet just doesn't have one to provide.
Digibet offers the following extra services in addition to their sportsbook.
(click to view all bookmakers offering the service)
Screenshots of Digibet
Contact Details
Company Name: Digibet Ltd.
Address: Ground Floor Neptune House, 08 Bayside Road, P.O.Box 1416, Marina Bay, Gibraltar
Support E-mail: info@digibet.com
Telephone: +350-200-40172
Live Chat: No
Banking Options
You can use the following payment methods at Digibet
(click to view all bookmakers offering the payment method)
Deposit Options
Withdraw Options
Languages Supported
Digibet supports the following languages.
(click to view all bookmakers offering the language)
Conclusion
Regardless of weak money line and terrible website, foreign players leave positive reviews about the bookmaker. Digibet doesn't delay payments and is generally loyal to gamblers, but it is desirable to be verified as soon as possible. Live betting section can also be emphasized as an advantage, but regarding everything else it is a pretty mediocre, regional bookmaker. And let's be honest: not having online casino nowadays or the possibility to make bets online is definitely a bad taste.
Register and get 100% of the first deposit as a bonus