Online Horse Betting Guide
Last update: 04 June, 2015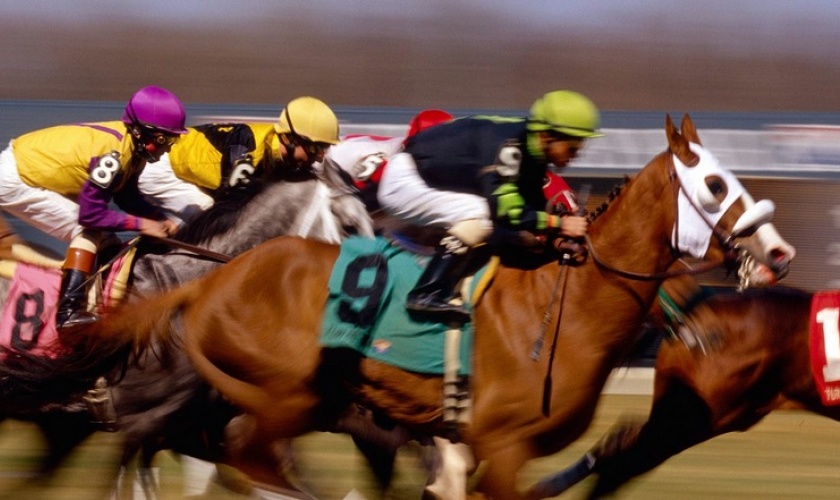 The ultimate guide of online horse racing betting for newcomers! How to bet and win big with horse betting.
Being a newcomer on the horse racing scene can be daunting however taking the time to study the basics before heading to the track, you might find that is the best past time with the intensity no other sport has to offer.
If you are planning to race from home, forms are available in the internet though sites like Thoroughbred Sports Network (TSN) or BIS but if you are heading to the race track you would need a program and a racing form. The programs contain information regarding horses, their morning line odds, their jockeys, distances etc...
Finding a seat is also dependant on box seats and reserved seats. The Paddock is beast place to see the horses and where they are saddled before the race. Here is where you will observe the horse you are betting on, see if the horse is relaxed, light on his feet, not sweating and that it has a shiny coat. Once you have set your site on a horse, it is now time to place a bet.
Horse betting is a better form of gambling, unlike others, as you are betting against people and not the house. Betting against other gamblers is referred to as parimutuel wagering. Money that is wagered is pooled and a separate pool is kept for each type of wager and if you win you get part of the pool. This is also dependant on how many people win with you. Any bets can be placed on any track before it is run as tracks also simulcast races from other tracks.
Online Horse Betting Bet Types
A SAM (self-Automated Mutual) is a machine that is available to place bets on so you don't always have to stand in the queue. Straight bets can also be done but this is betting on one horse to do one thing for example
Win: You win if your horse wins the race in 1st place.
Place: You win if your horse comes in 1st or 2nd;
Show: You win if your horse comes in 1st, 2nd or 3rd.
You would need to carry a risk on this type of bets. Some people like to be risky so they would do exotic wagering, this would be your chance to turn a small amount into larger amounts of cash.
You can bet in the following ways:
Exacta: You win if your selection takes 1st and 2nd place but in that order.
Trifecta: Your selection takes 1st, 2nd, 3rd place, also in the correct order.
Superfecta: Your selection takes 1st, 2nd, 3rd, 4th place in the correct order.
Daily Double: If you pick a winner of two consecutive races but before the first race. This is offered on the first and last two races.
There are more and different forms of exotic wagering. The tote board will list the current win odds for each horse. It is important to familiarise yourself with all the different types of horse racing from allowance right through to Stakes. The track conditions are important as you should know is your horse running on a Fast, Wet Fast, Good, Muddy, Off Track, Sloppy or Slow track because this would also determine which horse would win. For the advanced enthusiasts, the founder of Real Time Racing has launched a digital product called TimeformUS, which helps to figure out all the raw data for the game. This raw data exists to convert data into usable ratings. In order to track in-game activity, Saber metric stats were created. This stat also shows how jockey's are able to save ground varies from track to-to-track.
From beginner to extreme enthusiasts, the game of horse racing, like any other sports, is about becoming confident enough to placing bets on correct horses and winning through the correct techniques. Good Luck!